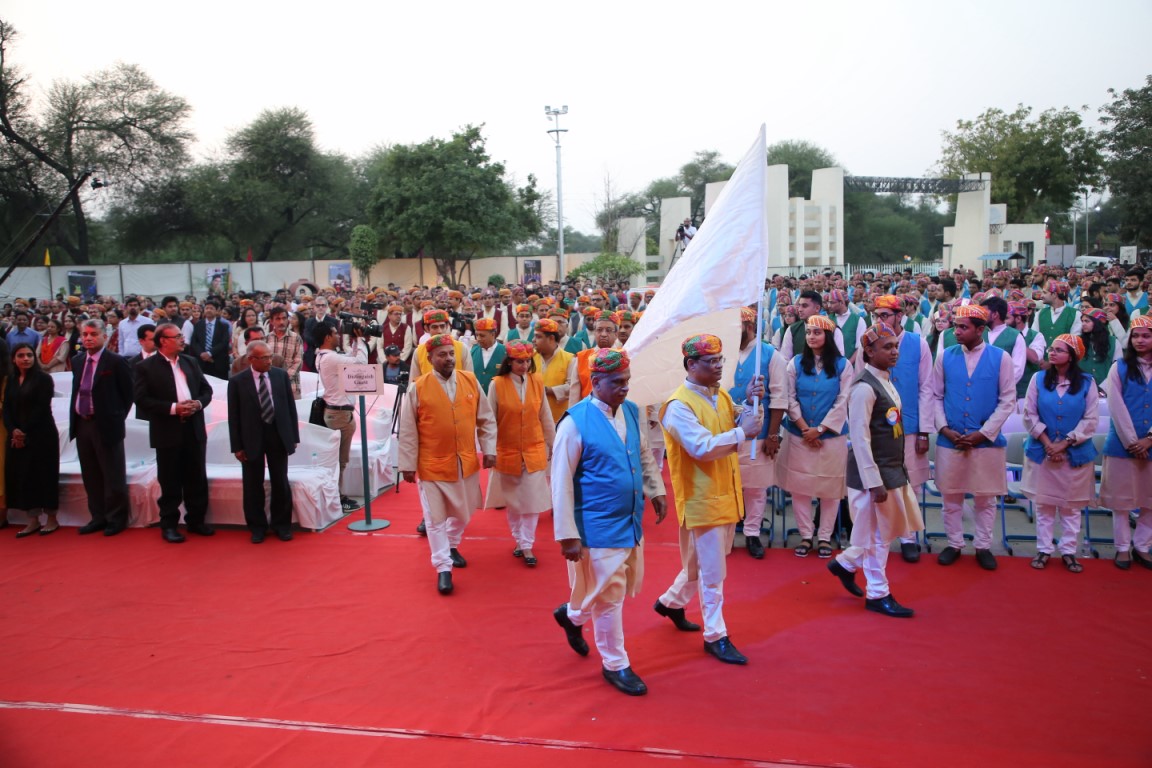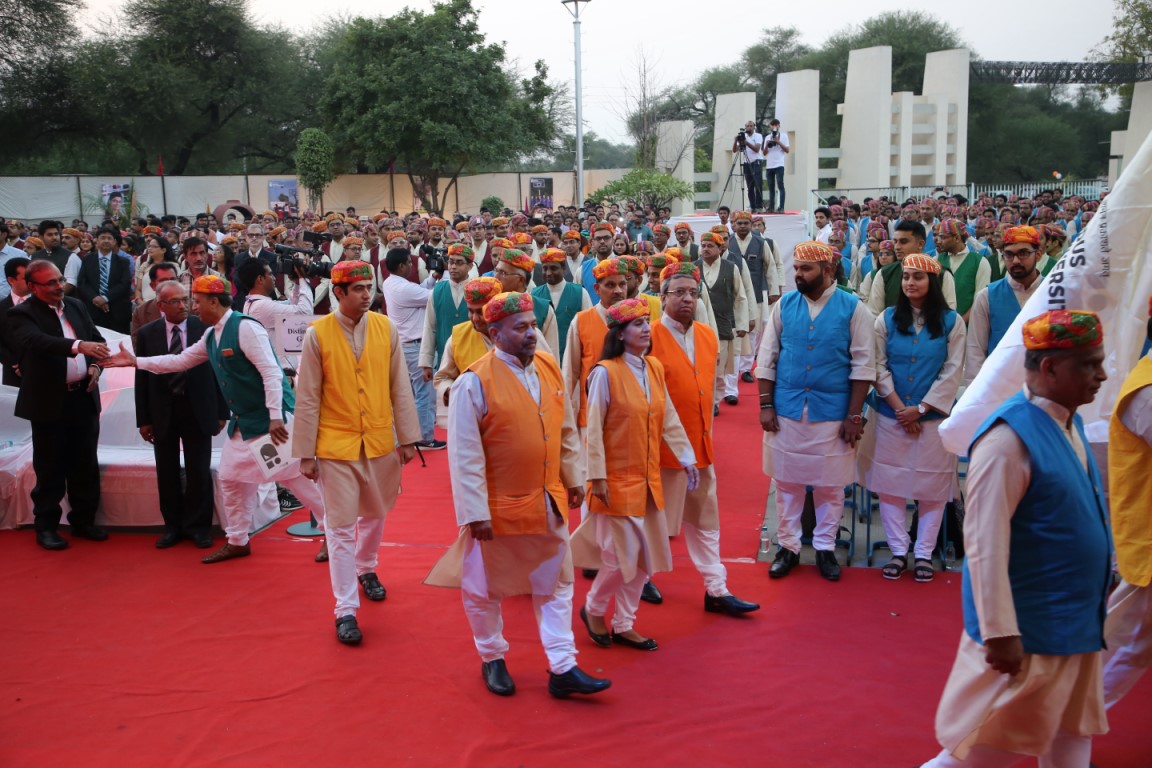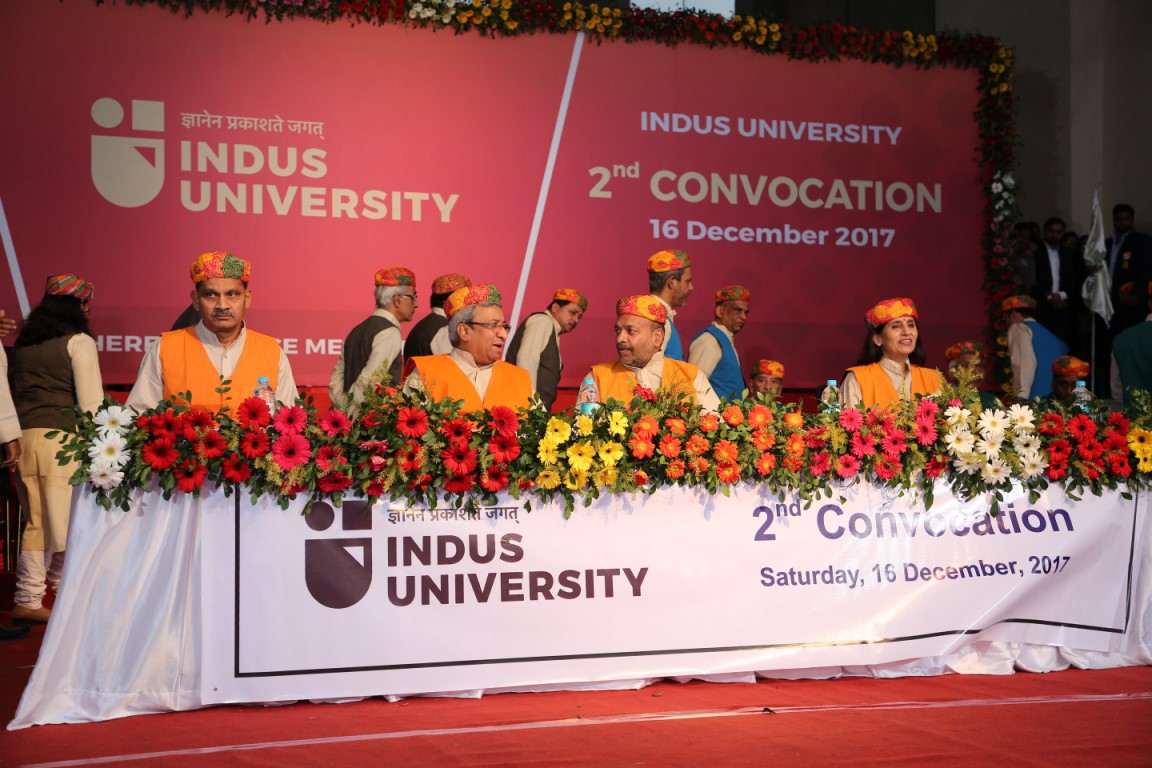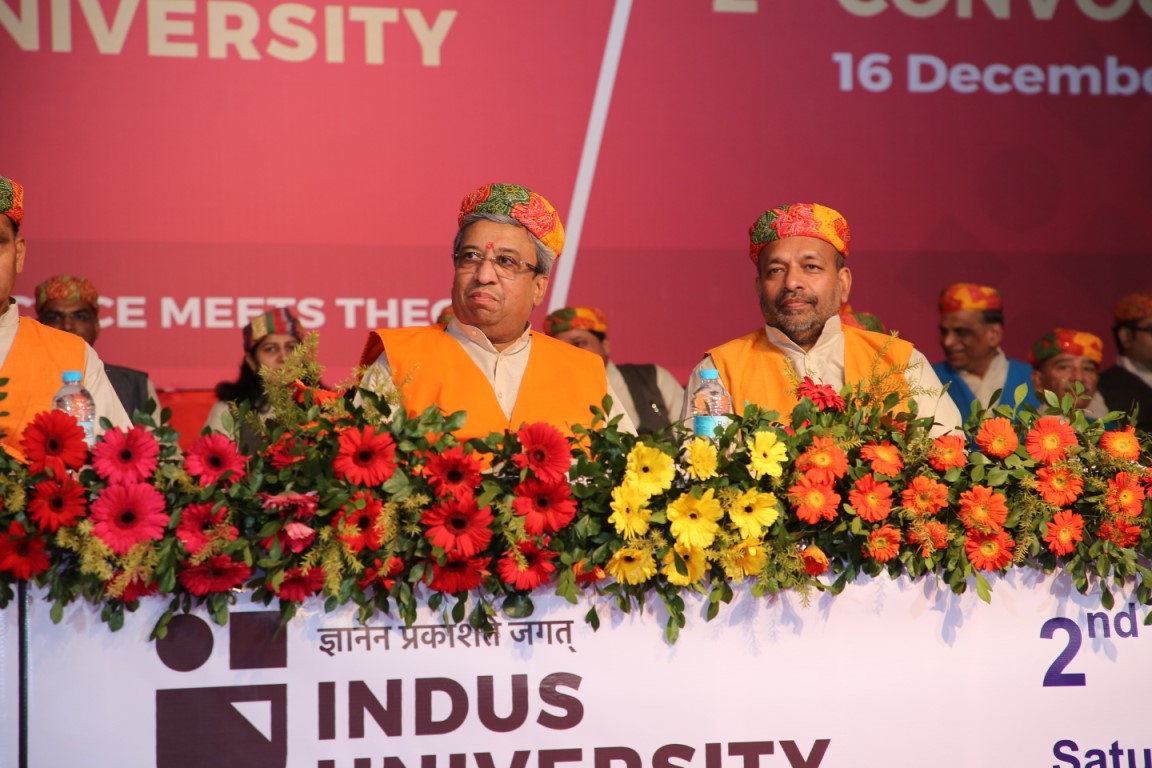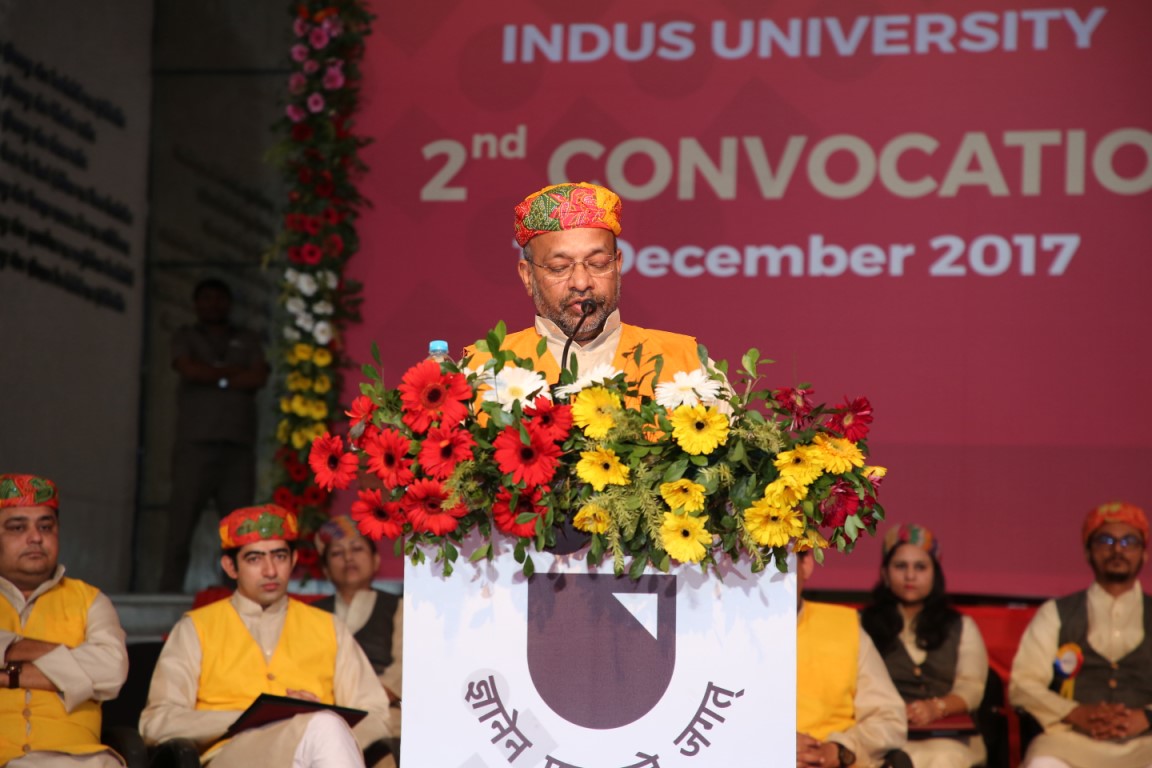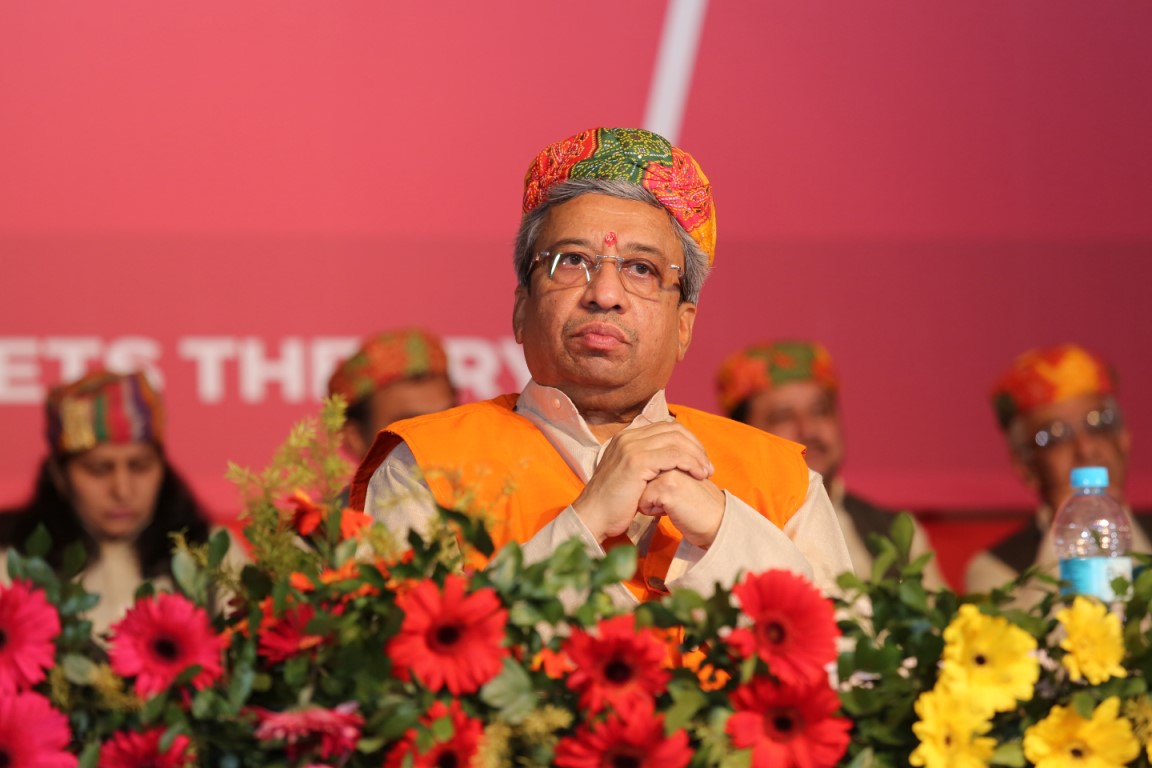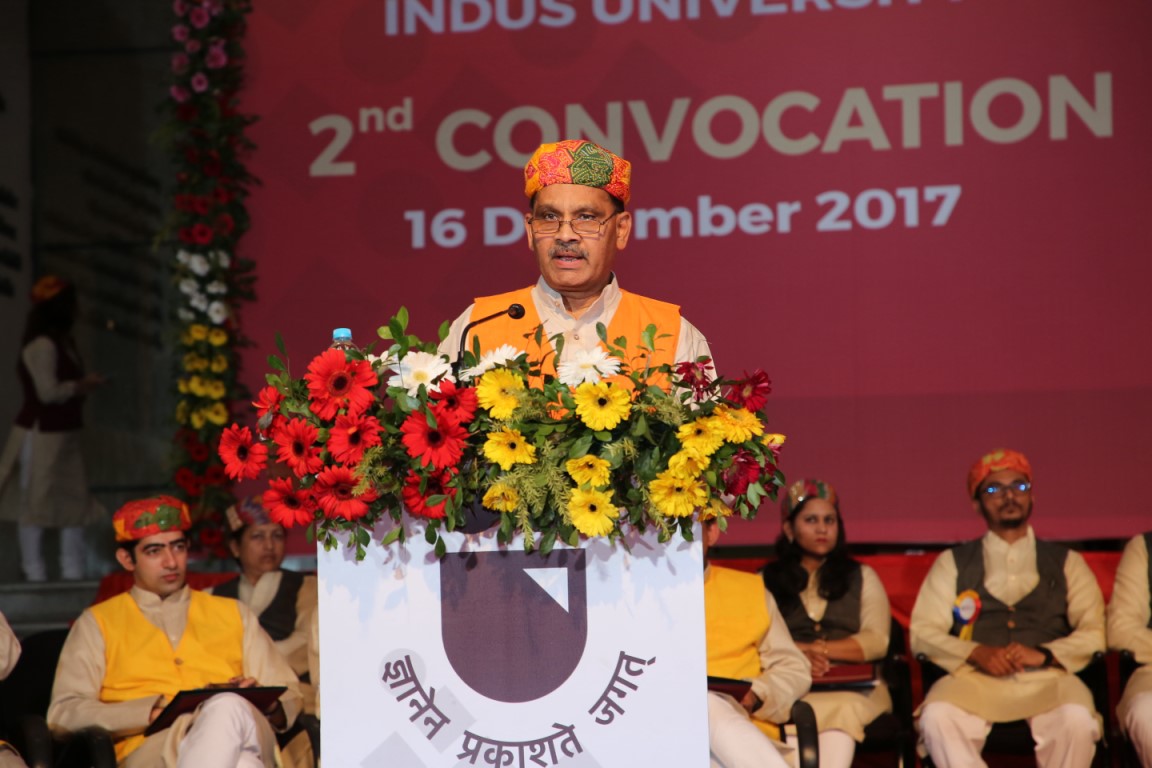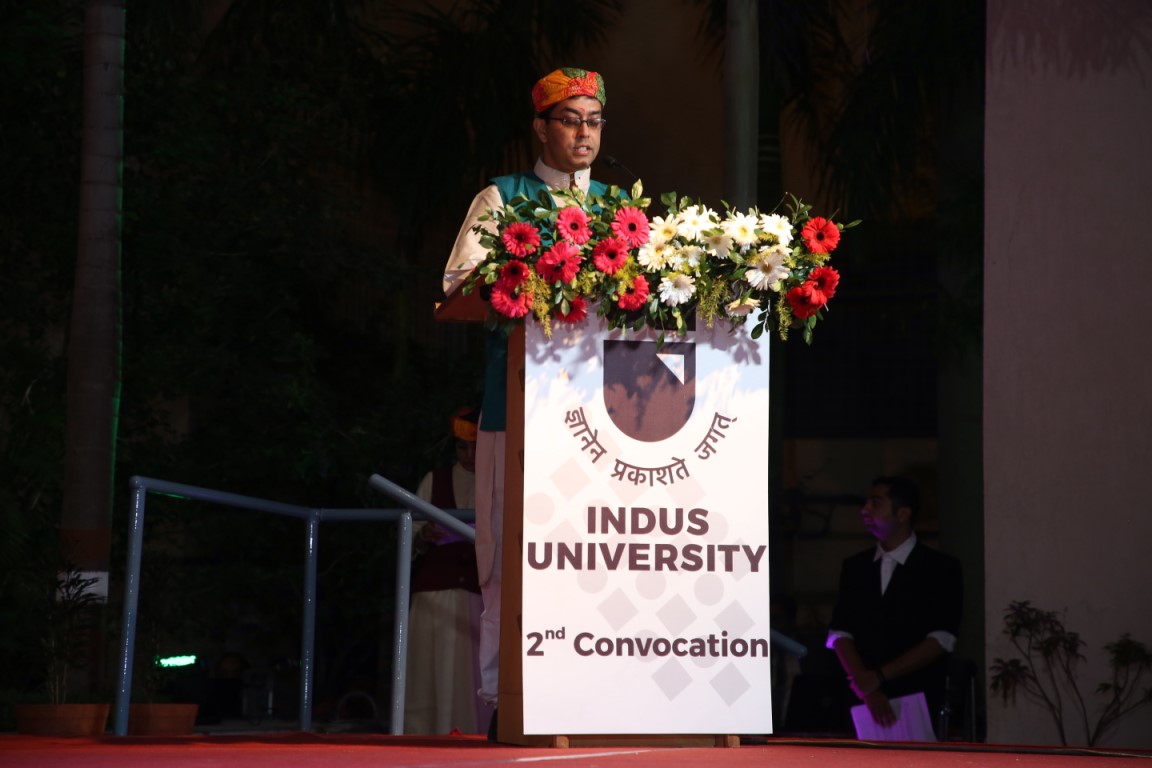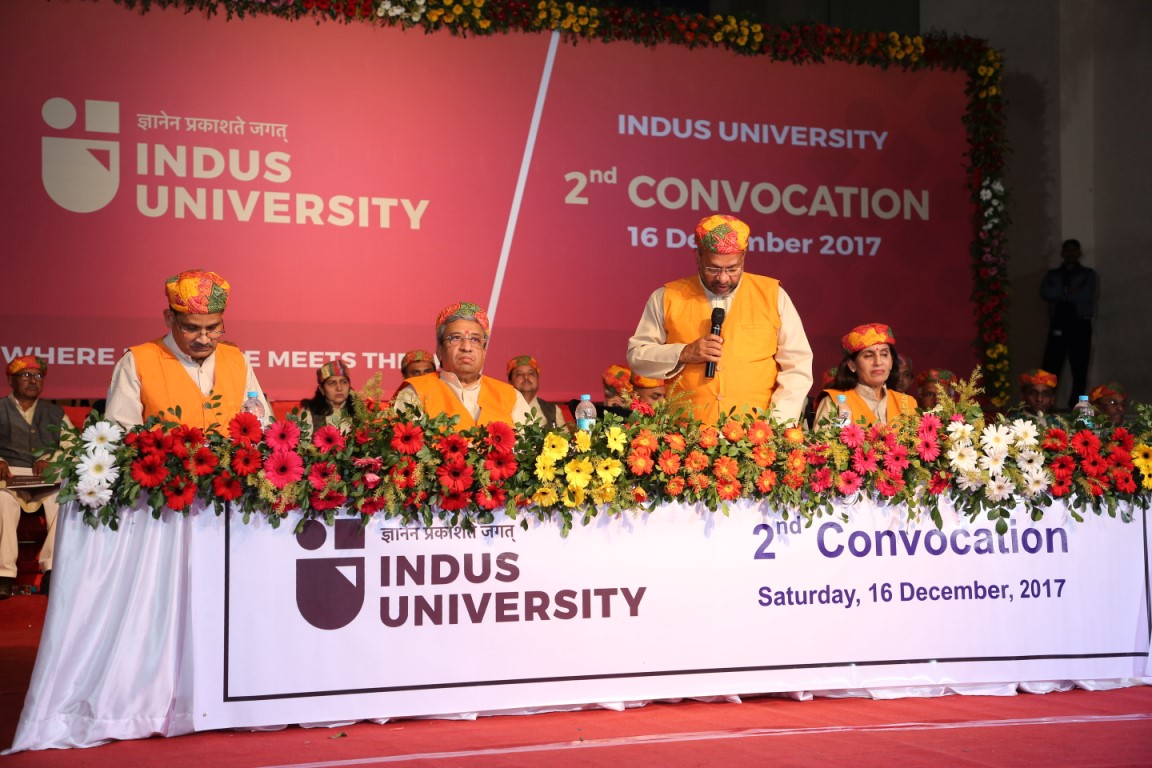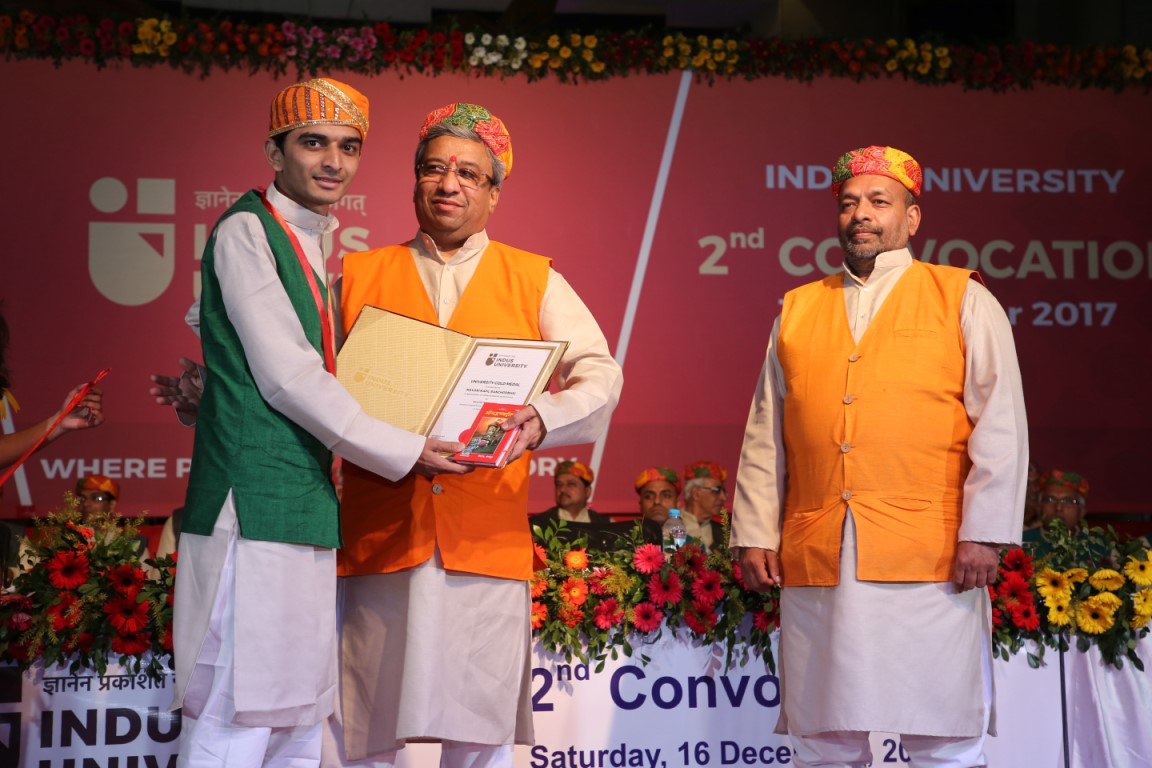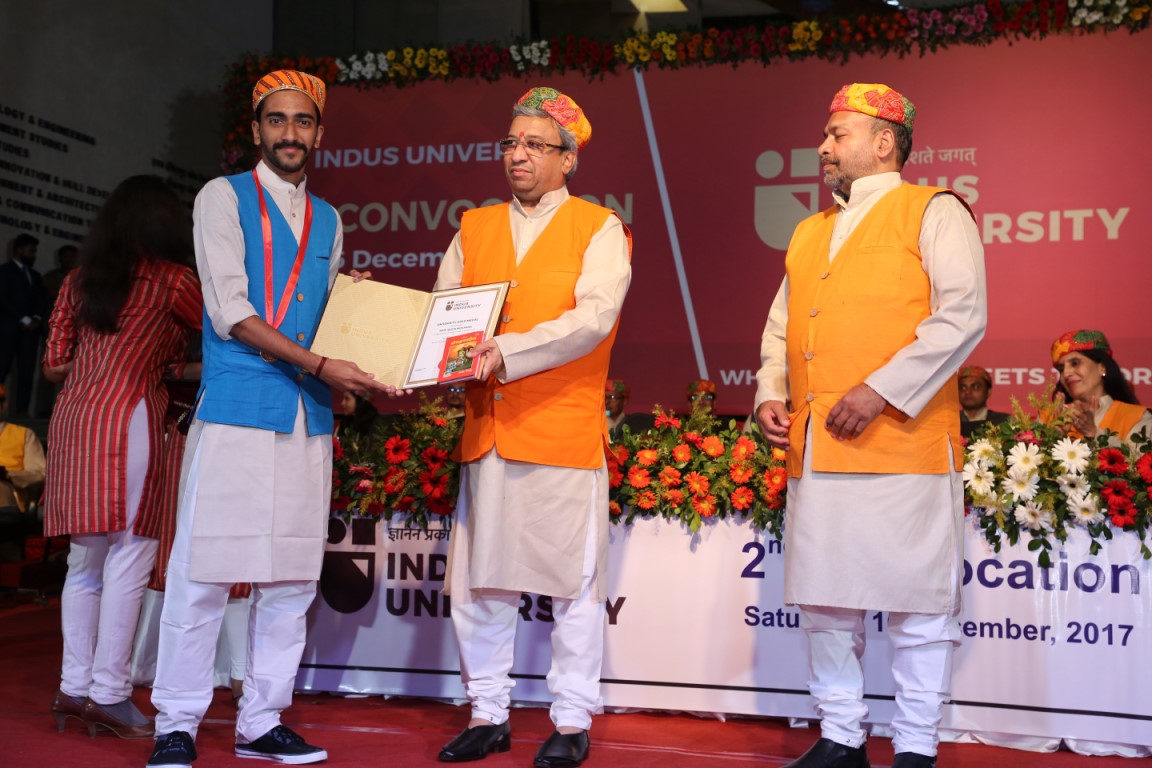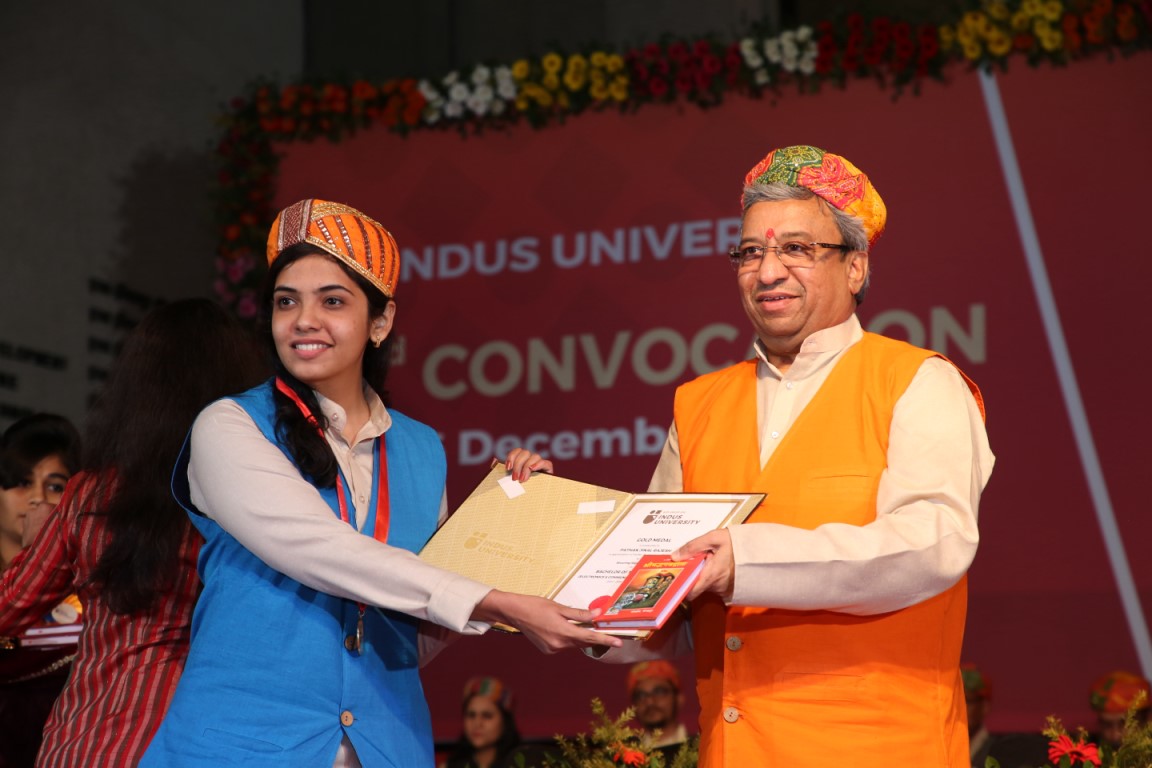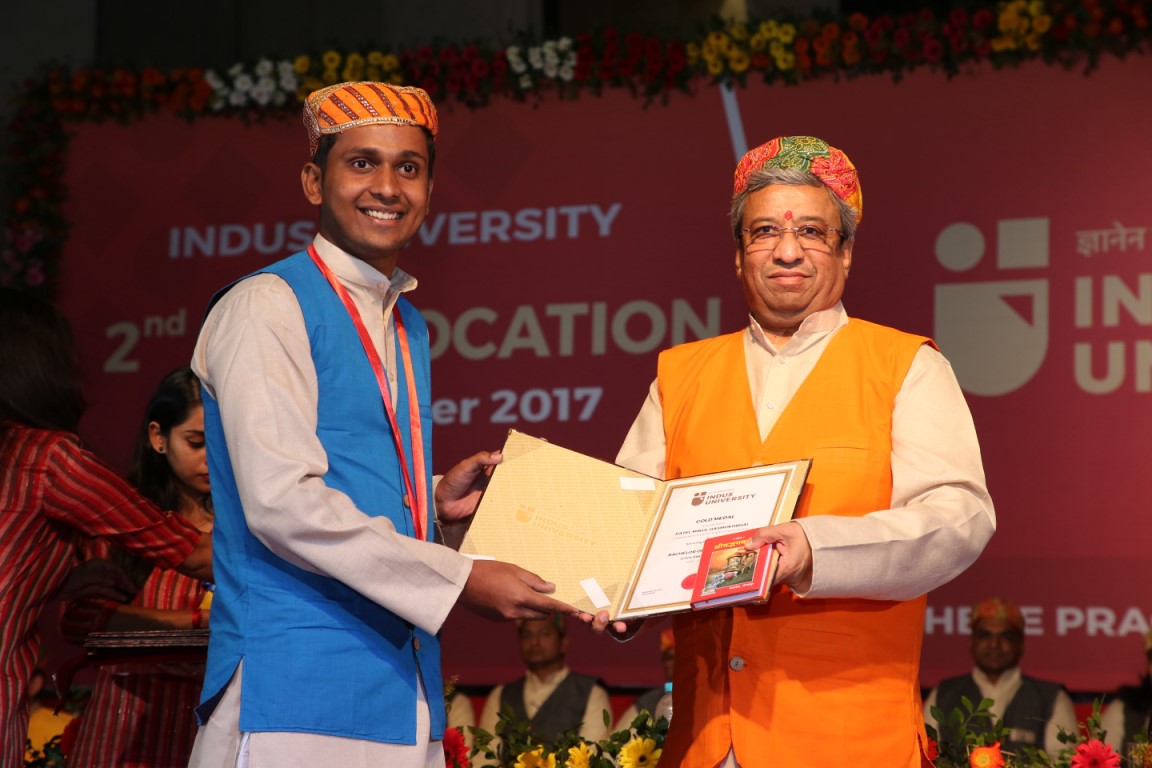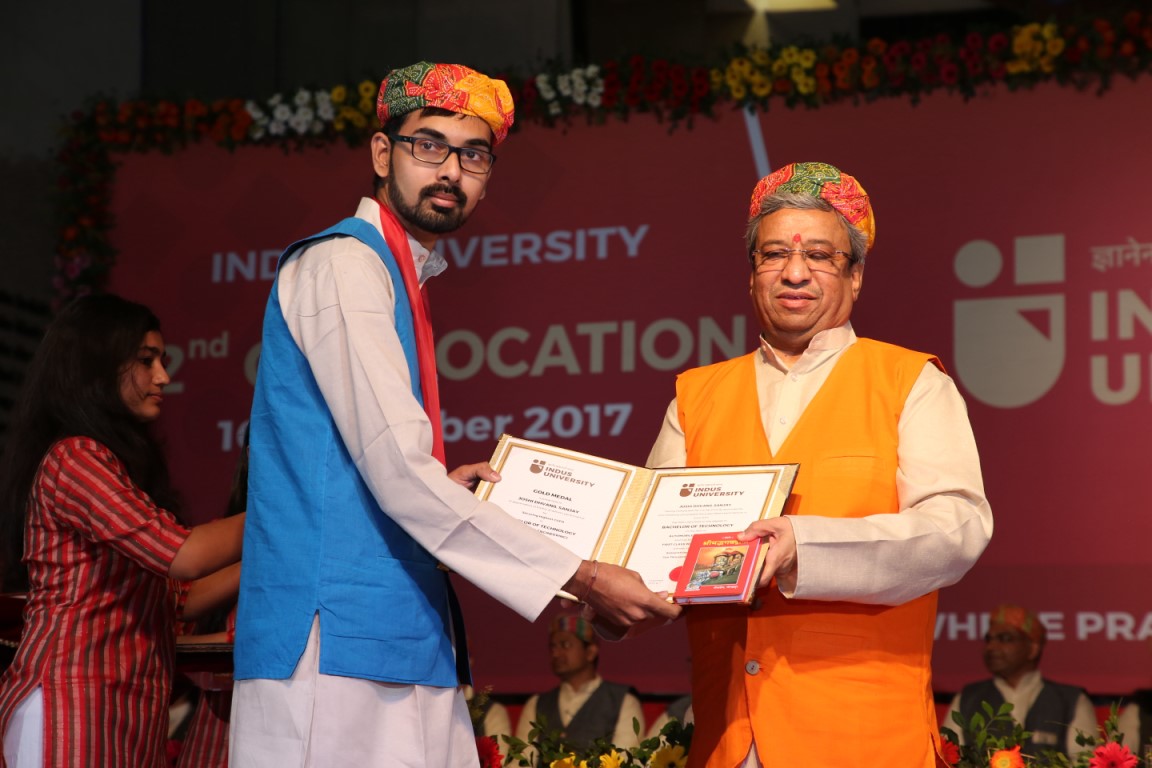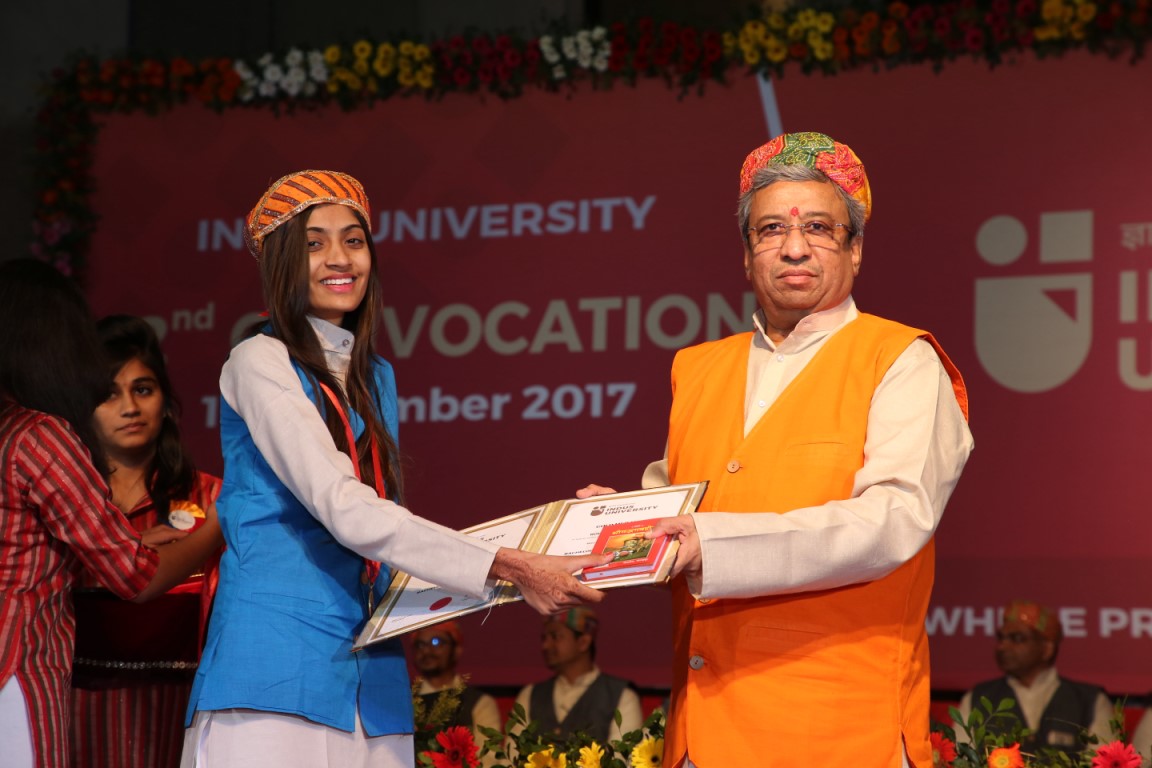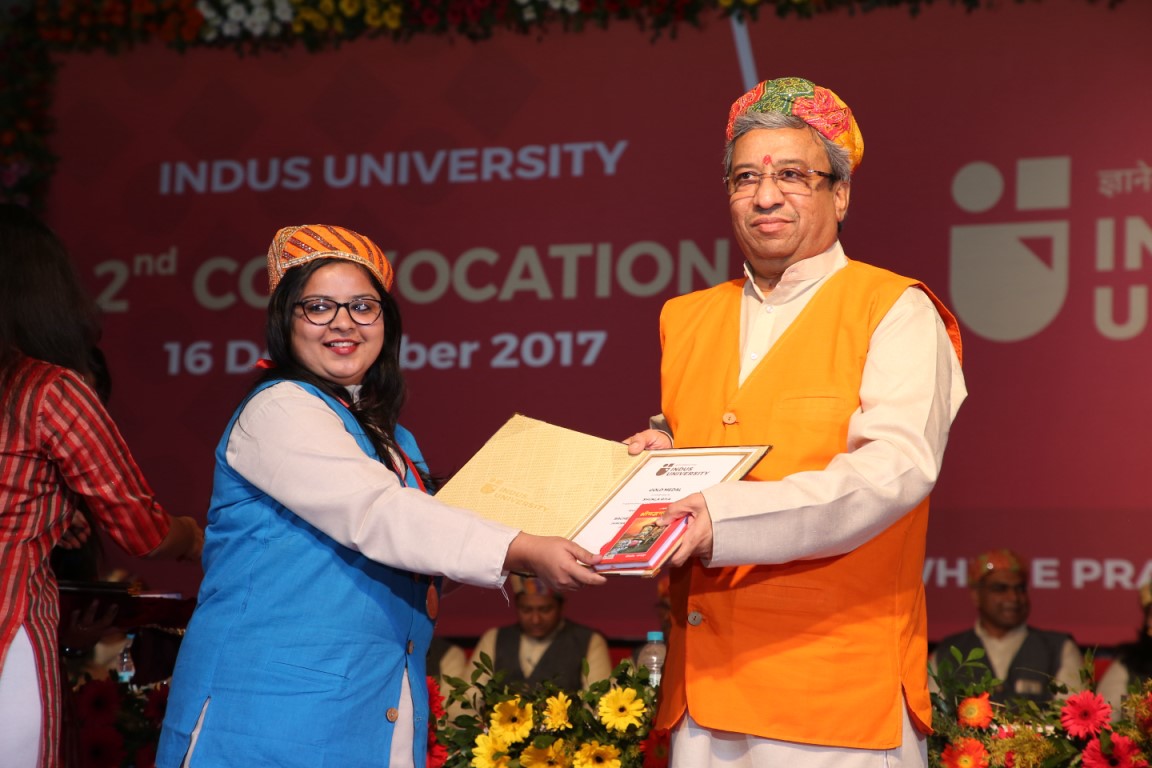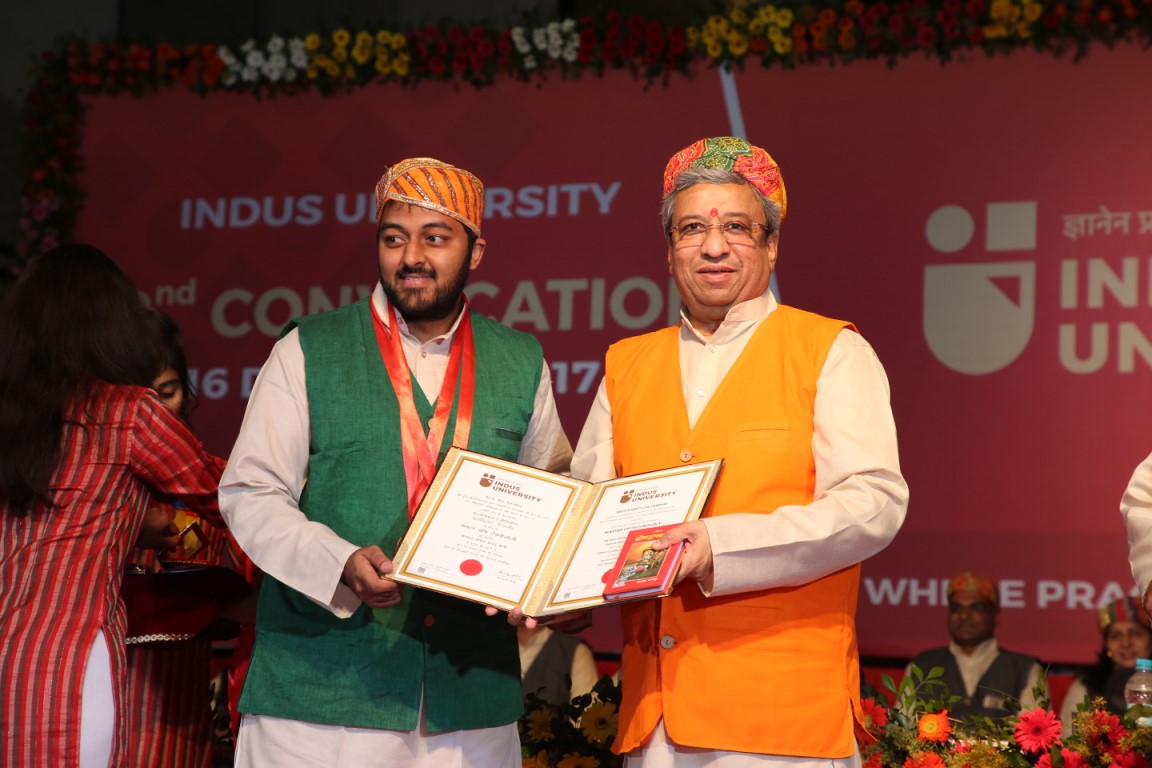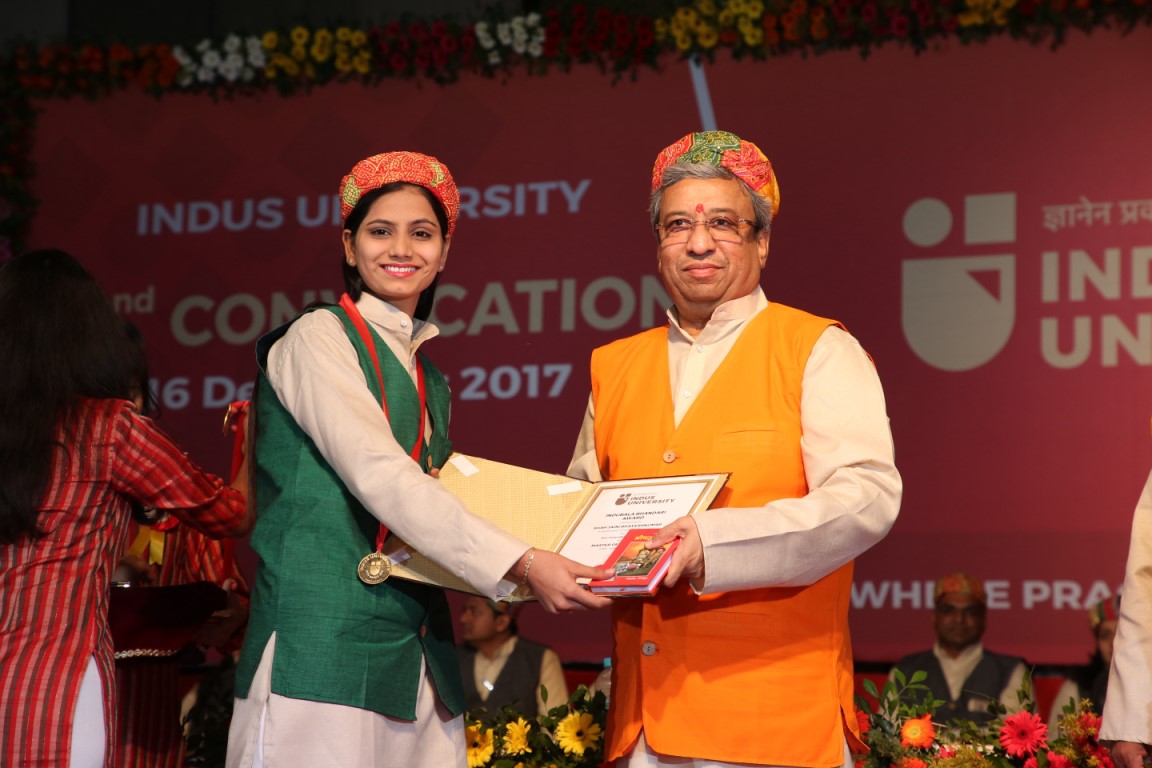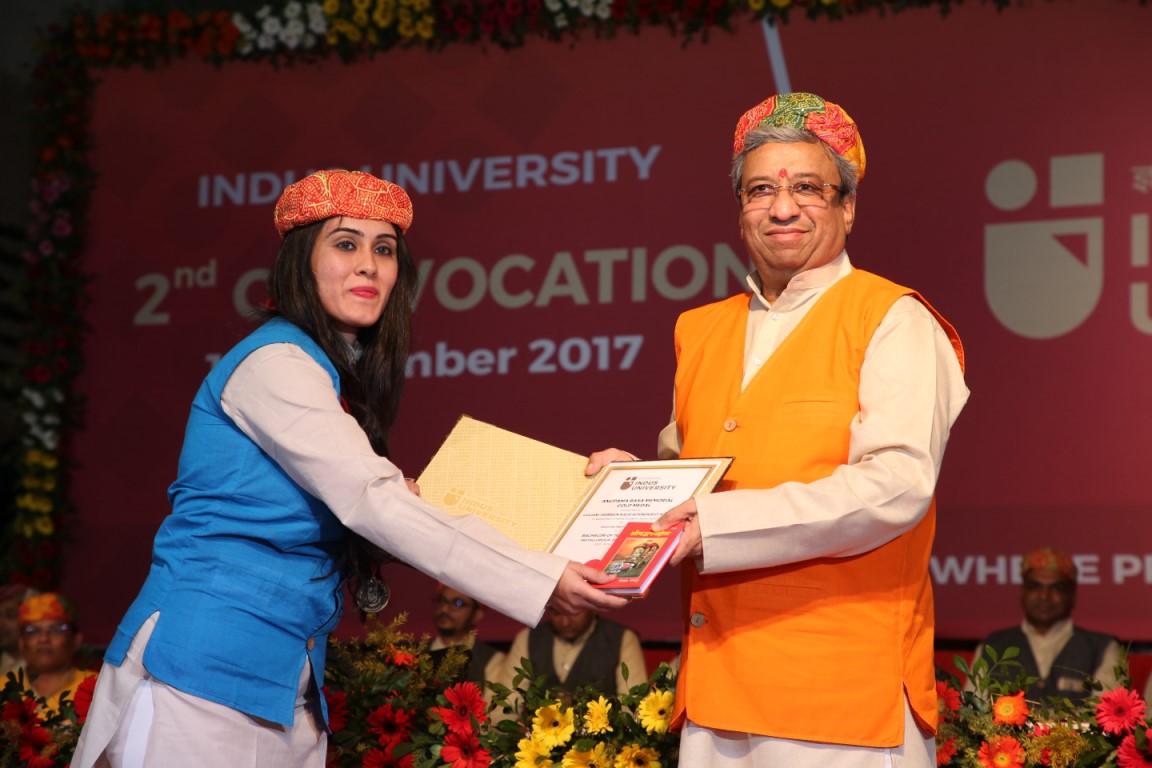 Indus University holds Second Convocation
Indus University held its Second Convocation on Saturday, December 16, 2017 at Indus Campus, Ahmedabad.  On this auspicious occasion, Shri. Pankaj Patel, Chairman, Zydus Cadila, was the invited Chief Guest accompanied by other distinguished personalities of various fields, who blessed the students of the university with their presence.
In the second convocation 736 students of year 2013-17 received degrees in the field of B.Tech, M.Tech, MBA, MCA, MSc.IT, B.Sc(AM) and B.Arch. In total, 26 Gold medals were awarded by the Chief Guest. Special awards for scholastic performance namely Bhanwarlal Bhandari Memorial Award, Bhagwan Swaroop Sharma Memorial Award and Indubala Bhandari Award were awarded to students of various institutes of the university.
The Chief Guest, Shri. Pankaj Patel, Chairman, Zydus Cadila delivered the convocation address. Dr.Nagesh Bhandari, President, Indus University delivered the welcome address and Maj.Gen. Dr. S.S. Dasaka, Executive President, Indus University gave the concluding address. Shri. Pankaj Patel emphasized on building a sense of entrepreneurial aptitude to cope with the revolution which these young graduates are witness to, taking place due to 'democratization' of knowledge and as future torch bearers of this nation, they must seize this opportunity.
Elation and unbound joy marked the occasion wherein the dreams of young graduates and their parents bore reality through the conferment of prestigious titles.
Copyright 2021 Indus University Ahmedabad